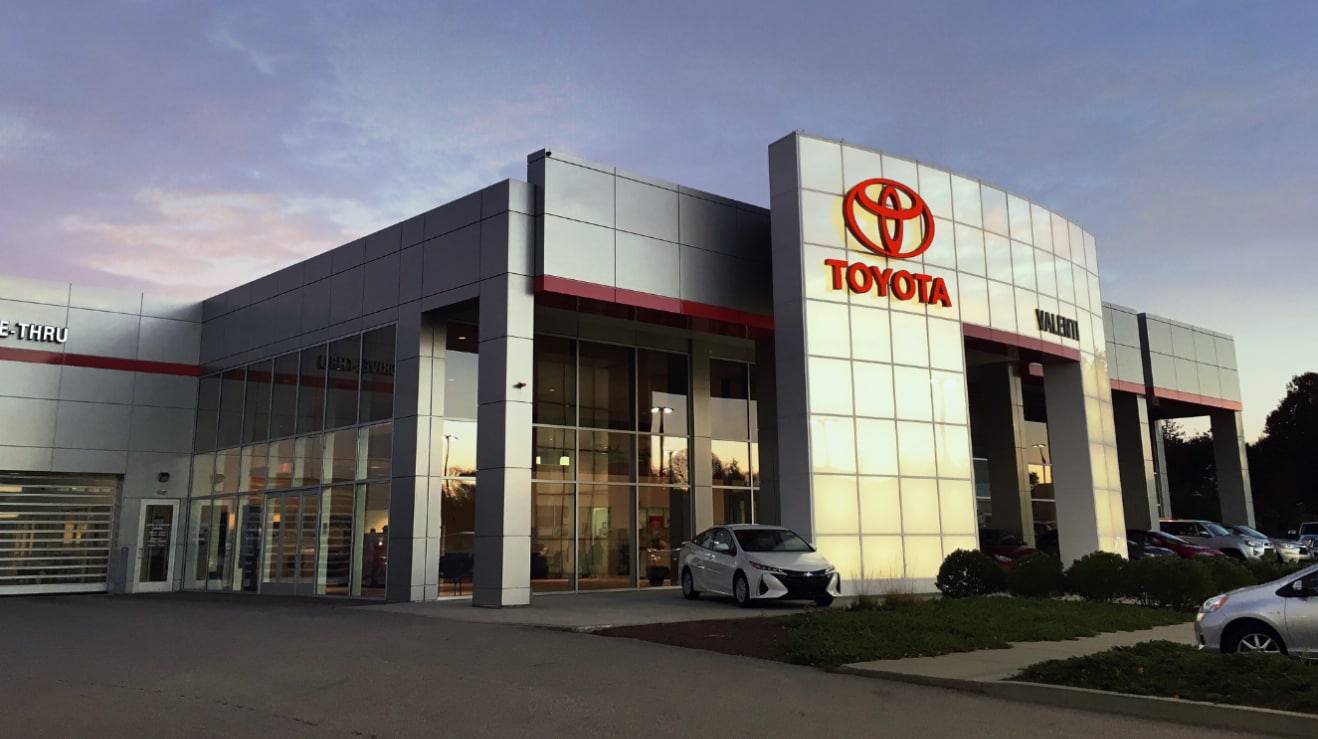 The Valenti name has been associated with the automobile business for over 90 years
Valenti Toyota is a family-owned and operated business that people tell their friends and family about because we make doing business easy!  Though the Valenti family name is widely recognized in the automobile industry, Valenti Toyota maintains a small-town, family feel and atmosphere.  We provide knowledgeable answers to questions you might have about the "ins and outs" of the vehicle you have chosen or service work that your vehicle may need. 
The first Valenti family dealership was founded by Ferdinand Valenti Sr. in 1920 with the mission of providing the best car buying experience in Rhode Island, Massachusetts, Connecticut, and beyond.  In 1973 Bob Valenti Sr. opened the family's second dealership  and relocated it to its current location in Mystic, CT.  In 1986, carrying on the family tradition that his grandfather began 65 years before, Rob Valenti, Bob's son, joined the business.  Looking for opportunities to improve the service and selection offered to his customers, Bob Valenti purchased Valenti Toyota in 1998 and moved the franchise to Dunn's Corners in Westerly, RI. Locating dealer operations in Westerly, RI would allow Valenti Toyota to offer exceptional service to residents in both Connecticut and Rhode Island.  
Keeping the small-town family feel with all his dealerships has been easy for Bob, as he has kept his family involved in the business.  His son, Rob, and daughters, Cheryl, Beth, and Jean have active rolls in the dealerships.  The next generation is continuing the family tradition, with six of Ferdinand's great-grandsons now serving as managers in the Valenti group.  Throughout all the years and all the growth, one principle has remained a constant - the Valenti commitment to customer satisfaction. 
The Valenti Toyota family is grateful for your patronage and looks forward to working with you in the future.  Thinking about a new Toyota?  Check out or great New Vehicle Inventory.  Interested in a Pre-Owned vehicle?  We have a great variety of Pre-Owned Vehicles to meet your needs.  Keep your Toyota running strong and head into our award-winning Service Department. You can even Schedule Service right online!  Check out our reviews on Google, Yelp, and Cars.com. You won't be disappointed.  Contact us today to speak with one of our knowledgeable representatives!